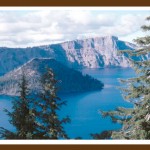 Crater Lake National Park – Known for its intense blue color and spectacular views, Crater Lake is one of Oregon's most popular destinations. Visitors can take the Rim Drive that circles the lake, stopping for views of the crater down below. Boat tours are also available, and the back country contains a number of scenic trails. Challenge yourself to climb up 8,929-ft Mt. Scott, take a ranger-led walk, or help the kids become Junior Rangers. The lake includes spots for swimming, fishing for Rainbow Trout and Kokanee Salmon, and wildlife viewing for Roosevelt Elk, Mule Deer, Black Bear, and more.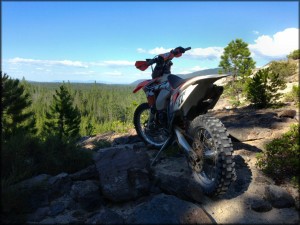 The Three Trails OHV System – Located in the Deschutes National Forest this new trail system offers over 63 miles of trails and 12 miles of single track trails to ride motorcycles and ATVs with plans to add more. The trails form nice long loops and are marked and rated. Two separate trailheads and riding areas have now been completed. Open May 1 to November 30. You can also access unimproved trails in the Gilchrist State Forest, open year round, directly from Big Pines RV Park.
The High Desert Museum – Discover the world of wildlife and the Old West at this stunning museum, set south of Bend, Oregon. With indoor and outdoor exhibits that feature wild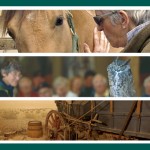 animals, amazing artwork, and living history displays, this is a great place to explore
Central Oregon's history and future. In the Spirit of the West exhibit, you can talk to a stagecoach driver, visit the Silver City mining camp, and meet the Wells Fargo Express agent. The museum has daily wildlife shows that feature porcupines, golden eagles, owls, bats, lizards, and snakes. Guests can also see the Museum's two wild cats – Ochoco, a bobcat, and Snowshoe, a lynx – in the outdoor habitats.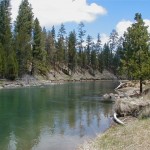 Deschutes River – The Upper Deschutes and Little Deschutes are a short drive from Big Pines RV Park, creating spectacular natural drama with splashing waterfalls and narrow headwaters. The river is famous among trout fishers as a fly-fishing hotspot, particularly near the Deschutes National Forest. With both brown trout and rainbow trout, this is a great place to spend a morning or afternoon casting and watching the river flow. The Deschutes River Conservancy is a nonprofit that works to restore streamflow and improve water quality in the Deschutes Basin, keeping the river clean and healthy.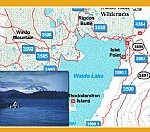 Waldo Lake – This beautiful, natural lake offers spectacular views of mountains perched above green forests. With its pure-blue waters, Waldo Lake is a popular spot for boating, canoeing, kayaking, and sailing. There are three public boat ramps and many sandy beaches for secluded swimming or wading from the shore. Mountain bikers can follow the 21-mile loop around Waldo Lake, stopping at isolated beaches and coves. For hikers there are over 150 miles of trail to explore. Many lead to small wilderness lakes, cascading streams, volcanic peak summits, and conifer groves. There are also spaces for hunting, snowshoeing, cross-country skiing, wildlife viewing, and snowmobiling.