Along with other major Credit Cards
Big Pines RV Park now accepts:
iPhone Apple Pay™ & EMV Chip™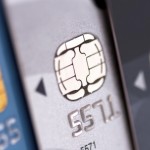 Rates
Phone hours are 9 a.m to 5:00 p.m. Pacific Standard Time
We will open up 2018 Reservations on January 2, 2018
For reservations – Call or text 541-433-2785 for availability and to confirm your stay with us. We look forward to talking with you and having you visit our park.
Sites
Daily Rates
Weekly Rates
RV Site – Full Hookups
$38.00
$225.00
Tent Site
$20.00
Check-in time – 1:00 p.m.
Check-out time – 11:00 a.m.
Site Rate is based on two people
Additional Persons – $5.00 per day.
No additional charge for children age 12 and under.
10% Good Sam Club Discount available for Daily RV Rate only.
10% Discount for Active and Separated Military with valid ID for Daily RV Rate only.Lodging Tax is applied to all overnight charges for stays less than 30 days.
---
Deposit and Cancellation Policy: All reservations will be charged a deposit equivalent to one night stay.  There will be a $10 administrative fee for changes and cancellations. Cancellations within 72 hours of expected arrival will forfeit the deposit. We are sorry, but there are no refunds for early departures.
---
RESERVATIONS GUARANTEE A SITE, NOT A SITE NUMBER. 
---
ODOT Road & Weather Cams
For Additional Road Condition Information, Check Out The Rest Of Oregon at Trip Check online.
HWY 58 Willamette Pass

HWY 97 Crescent

HWY 97 La Pine

HWY 97 Chemult